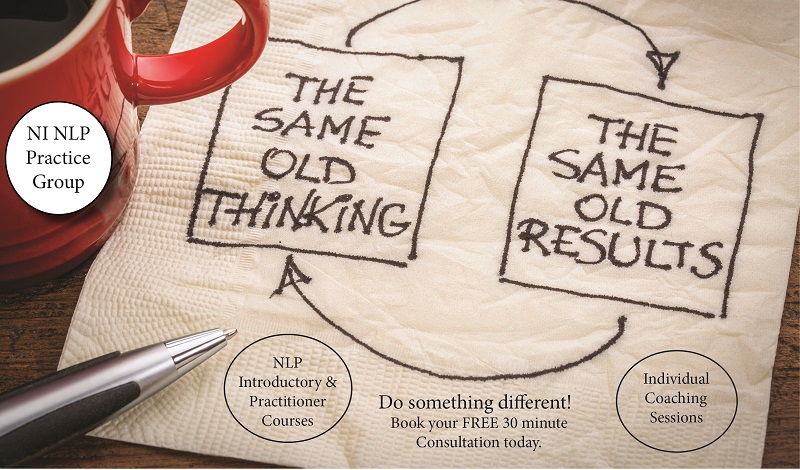 29 Mar

Weekday NLP Programmes

At OR, we have traditionally held the seminars for our Advanced NLP Practitoner Programme at weekends to make them as accessible as possible.

We do completely understand however that the weekend commitment isn't for everyone and we have been exploring ways that we might be able to help with that.

Given how popular the key skills from our programmes have become and their relevance to the challenges that most of us face in life and work (including the Programme for Government!), we've been asked by a number of public and community & voluntary sector bodies if we'll consider running an Advanced NLP Practitioner Programme this year with weekday seminars instead.

Our tried and tested professional format will remain the same, with the full Programme consisting of 9 monthly 2 day seminars (3 seminars per each of the 3 Diplomas that make up the Advanced NLP Practitioner Programme).

Each seminar will be held on a Thursday & Friday with 1 seminar per month and the venue will be the fantastic Canal Court Hotel in Newry.

The Programme will be open to anyone with an interest in learning these skills and how to apply them in the real world to make a real difference.

No prior knowledge of NLP is required although the motivation to learn, stretch yourself and have a lot of fun in the process is absolutely essential!

As ever, we will have a wide range of participants from the Public, Private and Community & Voluntary Sectors and we will be limiting the numbers to 10 places to make sure you get the time and space you need to master the skills.

To find out more or to register your interest in the

OR Advanced NLP Practitioner Programme,

you can contact us directly at michael@liveitorleadit.com,

call us on 07833230136

or visit our website www.liveitorleadit.com.

What is NLP?

Neuro-Linguistic Programming (or NLP) studies how our often habitual patterns of thinking (Neuro), communication (Linguistics) and behaviour (Programming) shape our unique experience of life and our interactions with other people.

By becoming more aware of your own habitual patterns and learning where, when and how to make small changes, you can begin to improve your results in whatever area of your life, career or relationships that you choose.

By becoming more aware of these patterns in other people, you can also increase your ability to understand, influence and effectively engage with them.

NLP skills and methodologies are now widely used to improve outcomes in areas as diverse as Business, Health, Education, Politics, Community Development & Sport and NLP principles are at the heart of the approach taken to developing the Northern Ireland Programme for Government.

Learning NLP has become an essential element in professional development programmes for Leaders and Managers and it is a key part of the toolkit for many Life, Executive and Leadership Coaches, Trainers and Consultants.