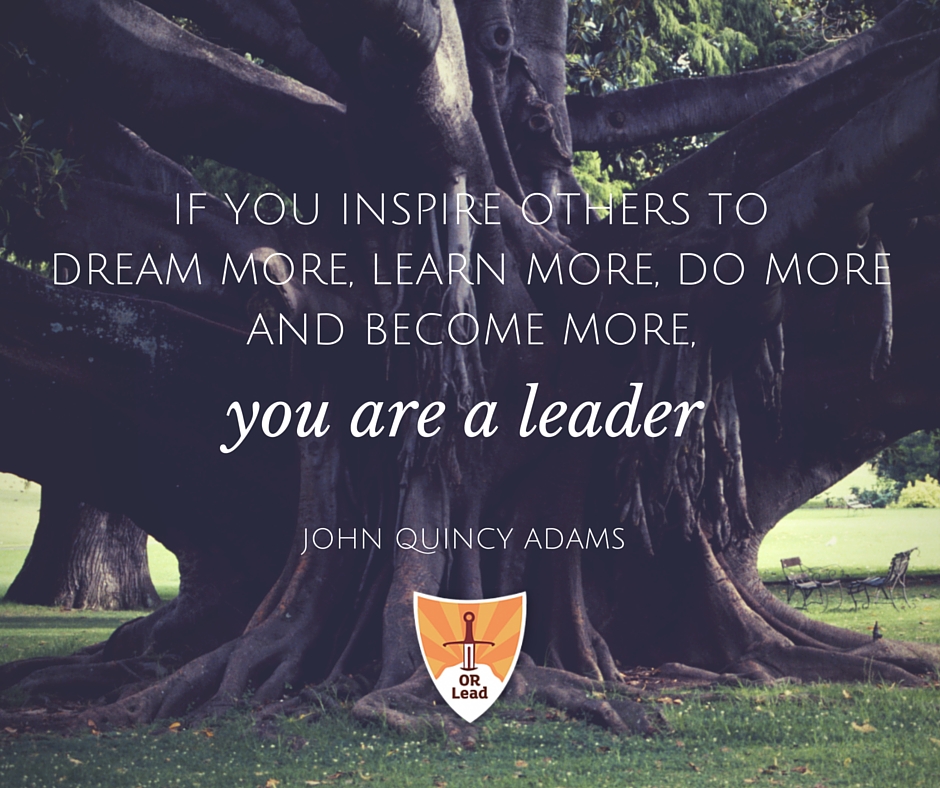 29 Nov

Live It OR Lead It: An Introduction To Practical NLP – 18th & 19th January, Canal Court Hotel, Newry





Live It OR Lead It is a 2 day introductory seminar open to anyone interested in becoming more effective both personally and professionally and discovering more about NLP and its real life applications.

At OR, we believe in the power of choice.

You can put up with the same old issues, problems and frustrations in your life, work or organisation,

OR

You can choose to do something different…

This 2 day programme will introduce you to a practical set of skills, techniques and principles for dealing with the challenges, opportunities and responsibilities of life and work and enable you to become more effective, both personally and professionally.

What is NLP?

Neuro-Linguistic Programming (or NLP) studies how our often habitual patterns of thinking, communication and behaviour shape our unique experience of life and our interactions with other people.

By becoming more aware of your own habitual patterns and learning where, when and how to make small changes, you can begin to improve your results in whatever area of your life, career or relationships that you choose.

By becoming more aware of these patterns in other people, you can also increase your ability to understand, influence and effectively engage with them.

In this fully experiential 2 Day seminar, you will learn how to

• plan the changes you want to make,

• set more effective goals and outcomes,

• get on more easily with those around you,

• deal with difficult people and situations,

• change habitual patterns of thought and behaviour,

• and produce more of the results you want to achieve

The Live It OR Lead It Programme will provide you with a powerful and effective NLP coaching framework and toolkit for leading and creating change that you can apply to the areas of your life that matter most to you.

No prior knowledge of NLP is necessary although the motivation to learn, stretch yourself and have a lot of fun in the process is absolutely essential!

Practical skills for making a difference.

During this seminar you will learn how to:
Manage your own emotional state in challenging or stressful situations
Change limiting beliefs to more empowering ones
Develop the art of asking key questions to turn 'issues' into achievable 'outcomes'
Learn new skills with competency modelling
Continually improve your own performance
Create new options
Develop awareness of the main building blocks of thought and experience
Use body language to establish and maintain good relationships
Read the minimal cues that let you know how others are thinking
Shift viewpoints between your own, another's and an observer's to develop the most effective next move in any interaction
Develop your communication and leadership skills
Dates: 30th November & 1st December 2019
Times: 9:00am – 5:00pm
Venue: The Canal Court Hotel, Newry.
Course Fee: £250
(This includes 2 full days face to face NLP training & support, all materials, certification and refreshments).
Please Note: There are a limited number of places for this course.
Get In Touch To Find Out More
If you'd like to find out more and learn these powerful and practical skills for yourself or for your organisation, you can contact us directly at michael@liveitorleadit.com or call us on 07833230136 or visit our website www.liveitorleadit.com
Our Lead Trainer & Consultant
Michael Dunlop is a (twice) certified NLP Trainer and Master Practitioner. In addition to his Coaching and Professional Consultancy work, Michael is also a Visiting Lecturer at Ulster University Business School; An Associate Consultant for The Chief Executives' Forum and The Health & Social Care Leadership Centre and has worked with some of NI's most recognisable organisations in the Public, Private and Community & Voluntary Sectors.
Michael is also an International Ambassador for the Association For Neuro-Linguistic Programming (ANLP), the Association for NLP Professionals.
What People Say About Us:
'Michael is one of the most inspirational trainers I have ever had the pleasure of training with, the training is informal but packed full of practical knowledge and very key information to be the best version of a practitioner you can be. The 9 months I spent training with Michael were really worth it, not only benefitting my life but those of my family and others I have coached along the way.
Couldn't recommend Michael more highly.'
Patrick Cordell. Art of Brilliance Trainer, Advanced NLP Practitioner and Winner of the 2017 UK NLP In Education Award.
'Michael has developed an excellent product. I would highly recommend his NLP training for executive development. Within intimate training sessions you safely explore what you are getting from yourself and from others.'
Andrew McCartan MBA, Department for Communities
'With NLP change need not be a daily struggle fuelled by willpower; change is within my own reach and I can choose how I feel, behave and react. Michael shines with enthusiasm, integrity and generosity of spirit. He is a great teacher of NLP and creates a safe space for learning and practice.'
Alana Jones. Workplace Solutions: Executive Coaching; Training; Organisational Development
'I first got in touch with Michael about a year ago as I've always been interested in NLP but didn't know much about it. I finally recently attended his Live It or Lead It programme and the results for me began immediately.
The biggest tribute I could pay to Michael is to say that he's a guy who knows so much he could bowl you over; but he doesn't. Like any good facilitator or coach Michael finds a way to transfer learnings in an engaging and simple fashion.'
Craig Thompson. Director, Vibrant Talent Development
'I have been proud to work in partnership with OR Training and Personal Development and I am delighted with Michael's energetic, empathetic approach in delivering the highest quality content to meet our ever-growing portfolio. Michael's willingness to be flexible to our demands have resulted in some great events for our membership and I look forward to working closely with Michael for the foreseeable future.'
Renée Quinn, Business Manager at Chief Executives' Forum
'Michael is an exceptional communicator, who is passionate about NLP and very knowledgeable on the subject. The combination makes for an outstanding trainer!'
Cathy Mullan. NLP Trainer & Coach
'Michael is one of those rare individuals who can captivate an audience with outstanding presentation skills and make the complex seem simple. He has an expert knowledge of NLP which together with his passion for the subject and his skill in training makes him an excellent trainer for anyone seeking to learn more about NLP.'
Peter Maunder. Director, Ethical Learning
'Some people you remember. Michael made a powerful impression on me the moment he started presenting. He not only cares genuinely about his work and those he leads but is an expert NLP Trainer, a professional and genuinely honest person. Michael embodies the best of NLP, high values, skill, is a model of success, a fantastic Coach and a really nice guy'.
Joanna O'Brien. Career Consultant at Inside Out NLP Coaching
'Life changing. Since completing the Advanced NLP Practitioner Programme, people have commented: "Even though you were a great coach beforehand, it's on a whole new level. It's natural and you have loads of confidence in your approach and you use it for the better good in helping others. It's just helping you get to a new level of excellence!'
LMcK