At OR, we believe in the power of choice.
You can put up with the same old issues, problems and frustrations in your life, work or organisation…
OR
You can choose to do something different.
We work with people and organisations who are ready to make a difference and get better results in life.
WE PROVIDE PERSONAL AND ORGANISATIONAL NLP SOLUTIONS THROUGH TRAINING, COACHING AND CONSULTANCY
We provide a range of NLP solutions, including our Advanced NLP Practitioner Programme, an NLP Coaching Skills Diploma, an NLP Diploma in Change Leadership, an Advanced NLP Skills Diploma, a bespoke 1 or 2 day Live it OR Lead it Programme and bespoke organisational leadership initiatives, ranging from 1 hour taster sessions, guest speaking slots, lectures and talks, leadership programmes as well as personal coaching for leaders.
Hourly coaching sessions are also available for individuals seeking to find solutions to everyday challenges, as well as in areas such as phobias and interview techniques.
Our Team – With many OR graduates and associates in place since OR was established in 2013, we have a team of experts across Northern Ireland, with strong links in the UK and Ireland. We deliver our programmes and sessions through a variety of channels, including face to face, telephone and online. You can make an enquiry or book a training or coaching session with us today.
With our particular expertise in Neuro-Linguistic Programming (NLP), Leadership & Systems Thinking Skills, we provide NLP Coaching, Training & Consultancy for both individual clients and organisations to help you to think, communicate, and act more effectively, to improve your results and to empower you to meet the challenges of life and work with confidence.
Alongside our training, coaching and consultancy with individuals, groups and businesses we also work 'in-house'​ with some of Northern Ireland's most recognisable organisations in the Public, Private and Third Sectors.
What can we do to help you make a difference?
More about us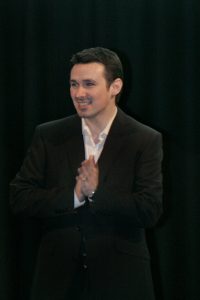 Michael Dunlop, Founder and Director of OR is a (twice) certified NLP Trainer and Master Practitioner. In addition to his Coaching and Professional Consultancy work, Michael is also a Visiting Lecturer at the University of Ulster on 'Developing Leadership Competencies' at Masters Degree Level; An Associate Consultant for The Health & Social Care Leadership Centre and has worked with some of NI's most recognisable organisations in the Public, Private and Third Sectors.
Michael is also the NI Ambassador for the Association For Neuro-Linguistic Programming (ANLP), the Association for NLP Professionals.
He is passionate about NLP and its practical applications for helping people and organisations to become more effective in leading and creating change and making a positive difference for themselves and others.