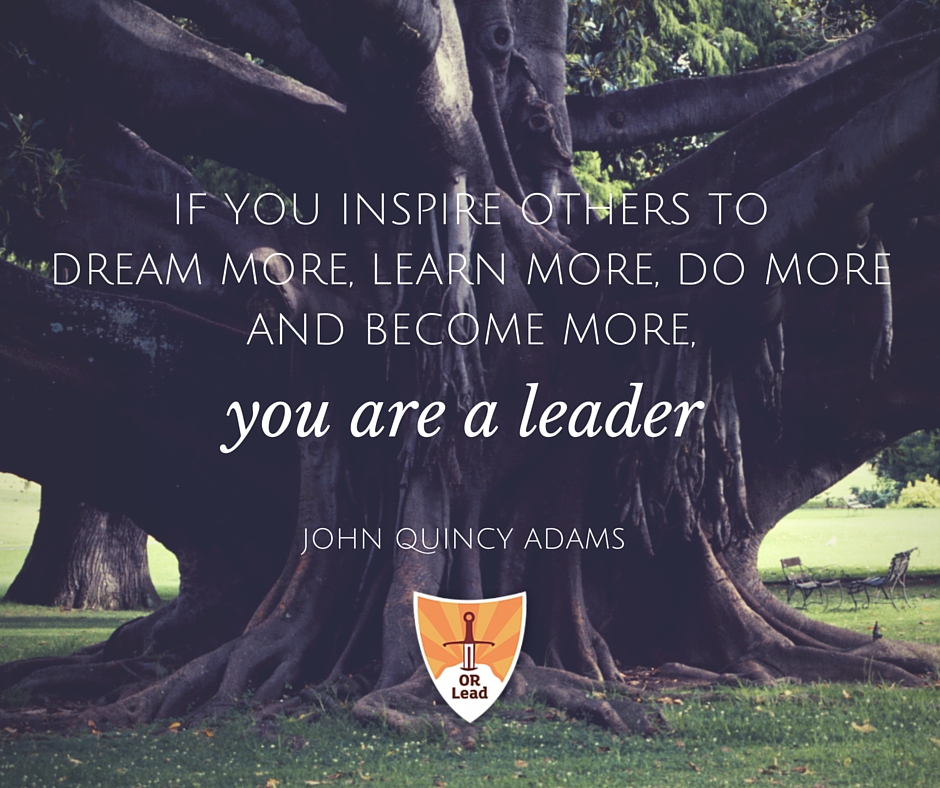 Practical Skills For Transformational Leaders

"Leadership is about creating a World to which other people want to belong."


Gilles Pajou
No matter how technically skilled we are, for many of us the greatest challenges we face as leaders occur when managing ourselves and our relationships with others.
The often cited piece of research from Carnegie Institute of Technology suggests that 85% of success is due to our ability to communicate, negotiate, and lead… yet as a human being, much of this is an unconscious process.
Our Values; our Purpose; our thoughts; the way we communicate with ourselves and those around us; how we attempt to motivate and inspire ourselves and others; and how we act and react in different situations are habitual patterns that have been shaped throughout our lives and are often outside our conscious awareness.
Our cognitive biases affect our decision making; Our beliefs shape our approach to problems and challenges; and misunderstandings in communication and personality 'clashes' can derail even the most seemingly carefully planned projects.
NLP
Neuro-Linguistic Programming (or NLP) studies how our habitual patterns of thinking (Neuro), communication (Linguistics) and behaviour (Programming) shape our unique experience of life and our interactions with other people. By becoming more aware of your own habitual patterns and learning where, when and how to make small changes, you can begin to improve your results in whatever area of your life, career or relationships that you choose.
By becoming aware of these patterns in other people, you can also increase your ability to understand, influence and effectively engage with them.
NLP skills and methodologies are now widely used to improve outcomes in areas as diverse as Business, Health, Education, Politics, Community Development & Sport and NLP principles are at the heart of the Northern Ireland Programme for Government.
Learning NLP has also become an essential part of the toolkit for Senior Leaders and Managers and is an integral component of Executive Education & Leadership Programmes.
OR Leadership Solutions – With our particular expertise in Neuro-Linguistic Programming (NLP), Leadership & Systems Thinking Skills, we provide bespoke Executive NLP Coaching; Leadership Development Training & Programmes; and a range of Consultancy Services for both individual leaders and organisations to help you to think, communicate, and act more effectively, to improve your results and to empower you to meet the challenges of life and work with confidence.
Our Team – Our team of highly skilled Associates are widely experienced leaders, consultants and coaches with specialisms including Healthcare; Public Sector, Private Sector and Charity & Voluntary Sector Leadership; Community Development; and Sport and we have strong links across Ireland and the UK.
We also work 'in-house' with some of Ireland's most recognisable organisations in the Public, Private and Community & Voluntary Sectors.
We can provide you with a range of practical NLP solutions, including: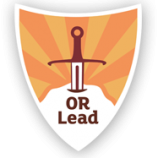 Making A Difference: Practical Skills For Transformational Leadership
(2 Day Bespoke Programme)
In this fully experiential 2 Day seminar, you will learn a framework to plan the changes you want to make, set more effective goals and outcomes, get on more easily with those around you, deal with challenging people and situations, change habitual patterns of thought and behaviour, and produce more of the results you want in a leadership or coaching role.
You will also learn and use the Well Formed Outcome Framework which will allow you to structure both individual and organisational problems and issues into well formed, achievable outcomes. They will also develop their own plan for sustaining the changes they want to create.
No prior knowledge of NLP is necessary although the motivation to learn, stretch yourself and have a lot of fun in the process is absolutely essential!
During this seminar you will learn:
The Key NLP Skills For Transformational Leadership and Coaching
Managing your own emotional state in challenging or stressful situations
Changing limiting beliefs to more empowering ones
Developing the art of asking key questions and turning 'issues' into 'outcomes'
Learning new skills from other people with competency modelling
Continually improving your own performance
Useful 'Beliefs' For Getting Things Done
Relationship Skills – Building (& Breaking) Rapport With Others
Outcome Thinking – The Well Formed Outcome Approach To Coaching and Problem Solving
Structuring Feedback For Better Results
Inspiring Yourself And Others – Engaging & Motivating Your People
Aligning Day To Day Behaviours With The Core Values, Beliefs & Purpose of Your Organisation
The skills you learn on the Making A Difference seminar will enable you become more effective as a leader and coach both personally and professionally and to develop real life practical approaches for transformational leadership.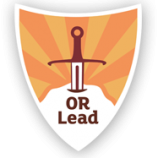 Purpose: Turning Vision Into Action
(1 Day Seminar)
As Simon Sinek famously points out: 'It Starts With Why'.
People are inspired and motivated by Purpose. A team aligned with a clear purpose that they can identify with and work towards will produce greater results than any carrot or stick.
If you want your team or organisation to be engaged and inspired it has to start with 'Why'.
This full day seminar is designed to introduce a practical framework and approach for leaders which can be used to create an inclusive, effective and aligned vision for their team or organisation; to diagnose systemic issues; to gain greater team or organisational alignment; and to coach themselves or others;
Outcome for the Session: That participants will have an understanding and practical experience of a practical framework that they can begin to use immediately to improve results both on a systemic and individual level. The Logical Levels approach has been used to diagnose issues; create effective solutions and transfer skills and expertise in organisations as diverse as FIAT, IBM, the Metropolitan Police and The NHS.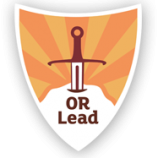 Making An Impact: Transformational Leadership Skills
(2 Hour Seminar)
A 2 hour seminar to Introduce the key concepts and practical approaches of Transformational Leadership & NLP.
Outcome for the Session: That participants will gain an understanding of the key concepts; a new perspective on effectively managing & leading both themselves and in their relationships with other people; and some simple and effective techniques they can take away and begin to use immediately, both personally and professionally.
Topics Covered:
Einstein & The Good Friday Agreement – How the stories we tell ourselves shape our perceptions of the issues & challenges we face
NLP – What is it & Where is it currently being used?
'The Study of Excellence' and 'The Study of The Structure of Subjective Experience'
The Pillars of NLP
3 Key Skills For Achieving Successful Outcomes – Including interactive group exercises
Approaches For Getting Things Done – The Key Principles Of NLP
Relationship Skills & How To Build (And Break) Rapport.
Outcome Thinking – Focus On What You Want (rather that what you don't).
Inspiring Yourself And Others: State Management.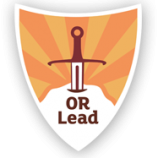 Perceptions: Dealing With Challenging Interactions
(3 Hour Seminar)
A half day (3 hour) seminar designed to introduce practical skills and approaches for leaders who wish to deal more effectively with difficult people and situations.
Outcome for the Session: That participants will have an understanding and practical experience of some simple tools that they can begin to use immediately in situations where in the past, they have had difficult interactions.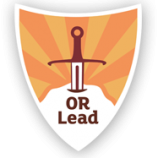 From Problems To Progress: Creating Outcomes That Work
(3 Hour Seminar)
A half day (3 hour) seminar designed to introduce a practical approach for setting effective leadership outcomes; turning problems and issues into achievable goals; and for connecting what you do with the outcomes based approach of the Programme For Government.
Outcome for the Session: That participants will have an understanding and practical experience of a practical framework that they can begin to use immediately to improve results both personally and professionally and a useful perspective on the PfG approach.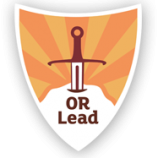 Bespoke Executive & Leadership Coaching
We also offer a range of 1:1 Executive and Leadership coaching solutions to help you to help you to think, communicate, and act more effectively, to improve your results and to empower you to meet the challenges of life and work with confidence.
Get In Touch To Find Out More
If you'd like to find out more and learn these powerful and practical skills for yourself or for your organisation, you can contact us directly at
call us on 07833230136
or visit our website www.liveitorleadit.com.
What People Say About Us:
'I have been proud to work in partnership with OR Training and Personal Development and I am delighted with Michael's energetic, empathetic approach in delivering the highest quality content to meet our ever-growing portfolio. Michael's willingness to be flexible to our demands have resulted in some great events for our membership and I look forward to working closely with Michael for the foreseeable future.'
Renee Quinn MBA, BSc(Hons), CMgrMCMI, MCIEH CEnvH, Business Manager at Chief Executives'​ Forum
'Michael is one of the most inspirational trainers I have ever had the pleasure of training with, the training is informal but packed full of practical knowledge and very key information to be the best version of a practitioner you can be. The 9 months I spent training with Michael were really worth it, not only benefitting my life but those of my family and others I have coached along the way. '
Couldn't recommend Michael more highly.
Patrick Cordell. Art of Brilliance Trainer, Advanced NLP Practitioner and Winner of the 2017 UK NLP In Education Award.
'I first got in touch with Michael about a year ago as I've always been interested in NLP but didn't know much about it. I finally recently attended his Live It or Lead It programme and the results for me began immediately. The biggest tribute I could pay to Michael is to say that he's a guy who knows so much he could bowl you over; but he doesn't. Like any good facilitator or coach Michael finds a way to transfer learnings in an engaging and simple fashion.'
Craig Thompson. Director, Vibrant Talent Development
'Michael is an exceptional communicator, who is passionate about NLP and very knowledgeable on the subject. The combination makes for an outstanding trainer!'
Cathy Mullan. NLP Trainer & Coach
'Michael is one of those rare individuals who can captivate an audience with outstanding presentation skills and make the complex seem simple. He has an expert knowledge of NLP which together with his passion for the subject and his skill in training makes him an excellent trainer for anyone seeking to learn more about NLP.'
Peter Maunder. Director, Ethical Learning
'Some people you remember. Michael made a powerful impression on me the moment he started presenting. He not only cares genuinely about his work and those he leads but is an expert NLP Trainer, a professional and genuinely honest person. Michael embodies the best of NLP, high values, skill, is a model of success, a fantastic Coach and a really nice guy'.
Joanna O'Brien. Career Consultant at Inside Out NLP Coaching
"Michael has developed an excellent product. I would highly recommend his NLP training for executive development. Within intimate training sessions you safely explore what you are getting from yourself and from others."
Andrew McCartan MBA, Department for Communities
Life changing. Since completing the Advanced NLP Practitioner Programme, people have commented: "Even though you were a great coach beforehand, it's on a whole new level. It's natural and you have loads of confidence in your approach and you use it for the better good in helping others. It's just helping you get to a new level of excellence!"
LMcK
OUR LEAD TRAINER & CONSULTANT
Michael Dunlop is a (twice) certified NLP Trainer and Master Practitioner. In addition to his Coaching and Professional Consultancy work, Michael is also a Visiting Lecturer at Ulster University Business School; An Associate Consultant for The Chief Executives' Forum and The Health & Social Care Leadership Centre and has worked with some of Irelands most recognisable organisations in the Public, Private and Community & Voluntary Sectors.
Michael is also the Irish Ambassador for the Association For Neuro-Linguistic Programming (ANLP), the Association for NLP Professionals.
What can we do to help you make a difference?